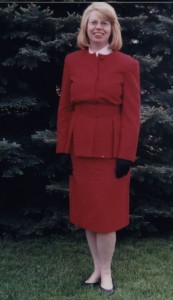 I have been a Domme for 53years and now live the Female Domination
lifestyle with my slave husband and 2 daughters 24/7 and began Domming when, at age 14, I dommed my 3 younger brothers into cleaning the house.
My twin sister soon became a Domme after following my example and went into psychiatry where she studied the male psyche for 31 years. I started training my daughters to be Dommes at age 12 when my slave husband kneeled and kissed their black leather knee high boots and their black leather gloves.